Kids at home asking you for snacks all. day. long.? We got you. Here are healthier versions of our favorite snacks made with plant-based ingredients you can feel good about. Buy in bulk for the long haul (and save a little dough) and expand their taste buds to a slew of unusual but still delicious flavors.
---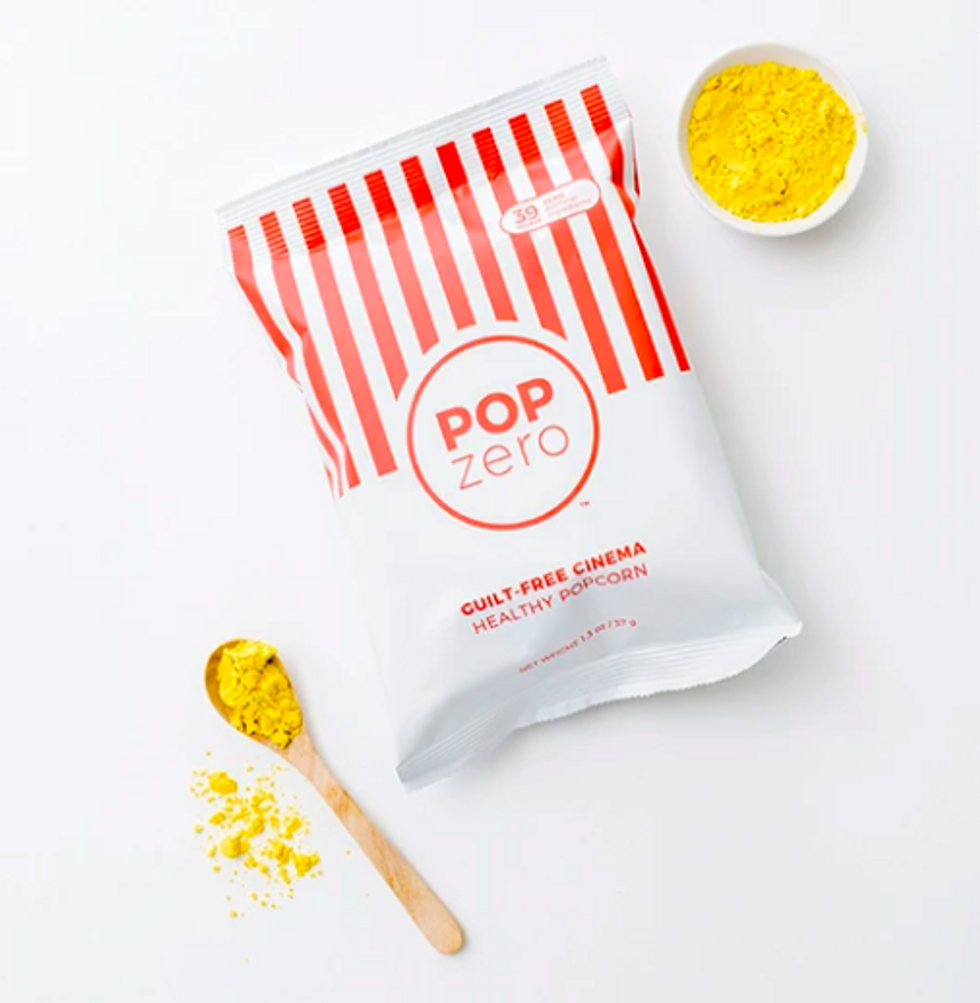 Pop Zero Popcorn Movie nights are big right now as we're all huddled at home. Swap your usual kernels for this algae oil-based variety. Algae is high in monounsaturated fats (the good kind) and omega-3 fatty acids. Gluten-free and non-GMO, Pop Zero has some fun flavors (and super cute packaging) like Simply Cinema (classic), Cinnamon Toast, Sea Salt and Chili Lime.
Also, check out Brit + Co's 17 Popcorn Recipes That Are Poppin' With Flava.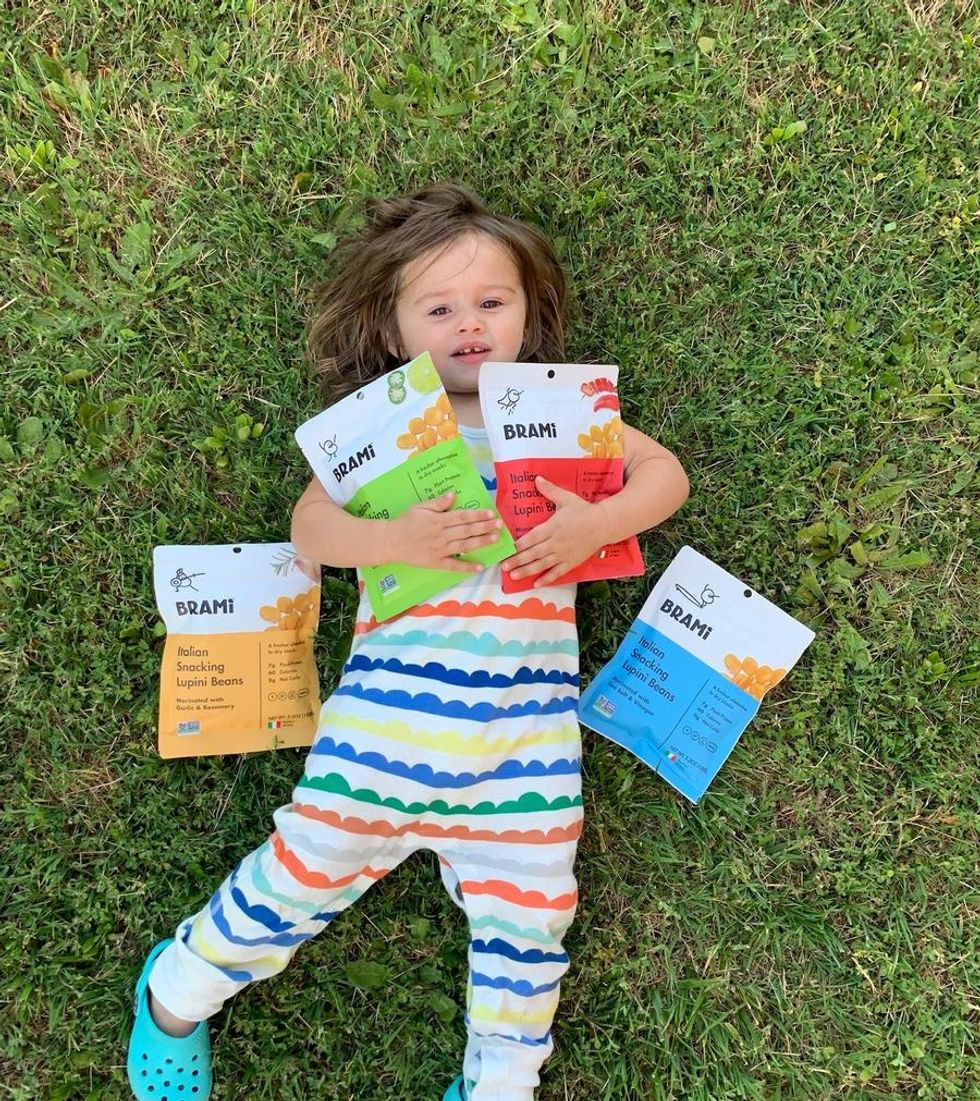 BRAMI Lupini Beans Snack Lupini beans, or lightly pickled legumes, pack a salty crunch that would make any salad swoon-worthy. Good for afternoon munchies too, they have more protein than chickpeas and fewer cals than almonds. Go for the multi-pack for a mix of savory (for them) and spicy (for you) Sea Salt, Garlic & Herb, Chili Lime, and Hot Pepper.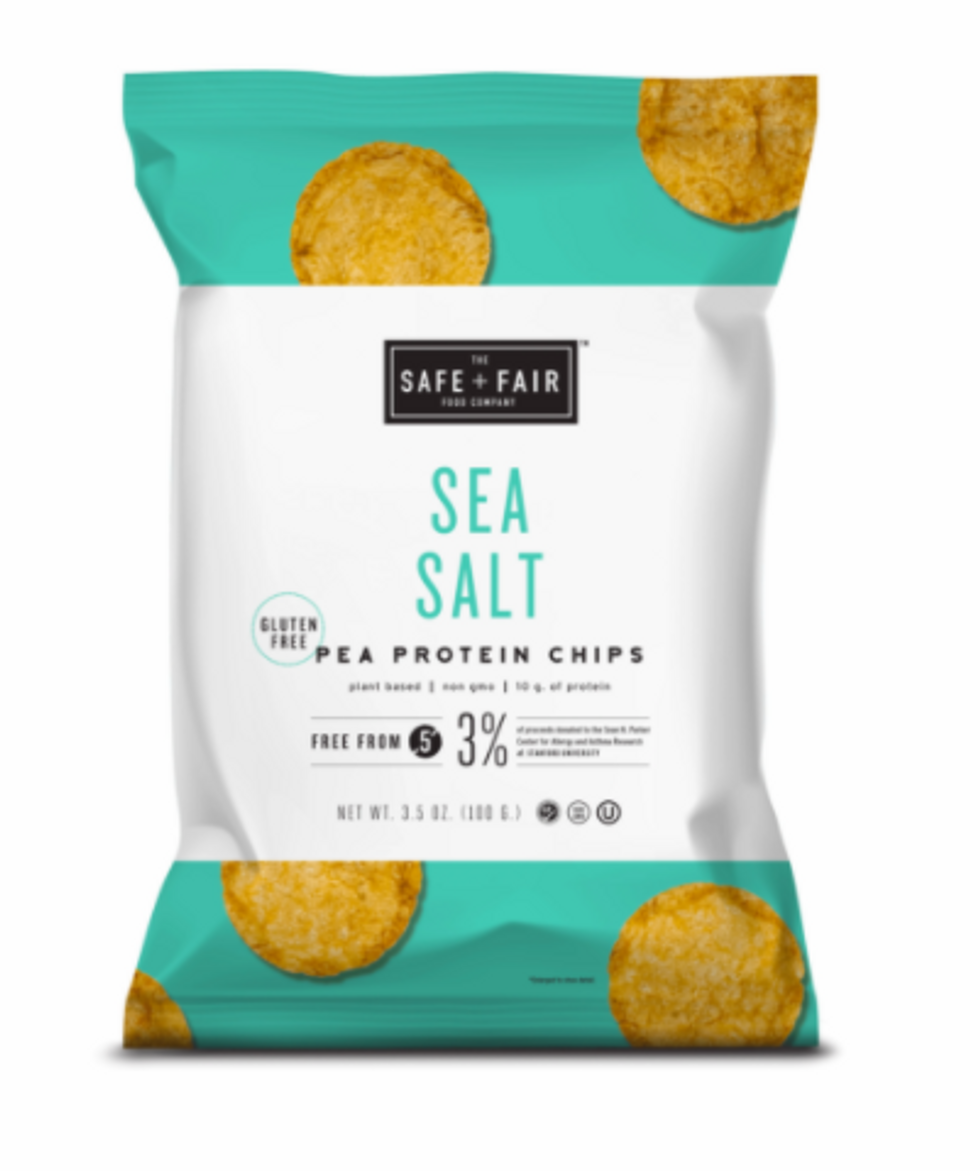 The Safe + Fair Food Company's Sea Salt Pea Protein Chips Kid got peanut allergies? These pea-based chips are a good alternative to a salty snack with 10 grams of plant-based protein. Also, certified gluten-free, nut free, egg free, milk free, wheat free, and soy free.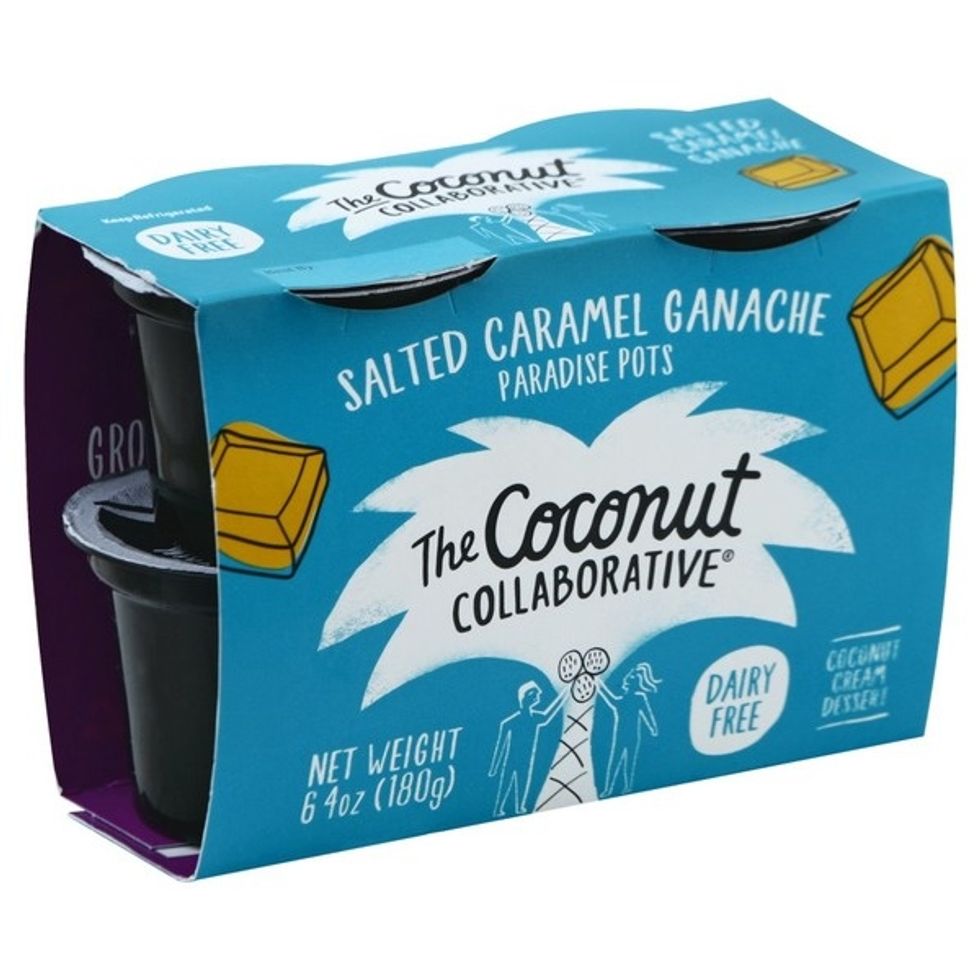 The Coconut Collaborative Salted Caramel Ganache Paradise Pots Swap your kid's chocolate pudding cup for these mini pots of smile-making dairy-free deliciousness. Also available in dairy-free yogurts, the company replants coconut trees in the areas where they source through its Pur Project.
Want to go all out on dessert? Try The Coconut Collaborative's Vegan Chocolate Cake.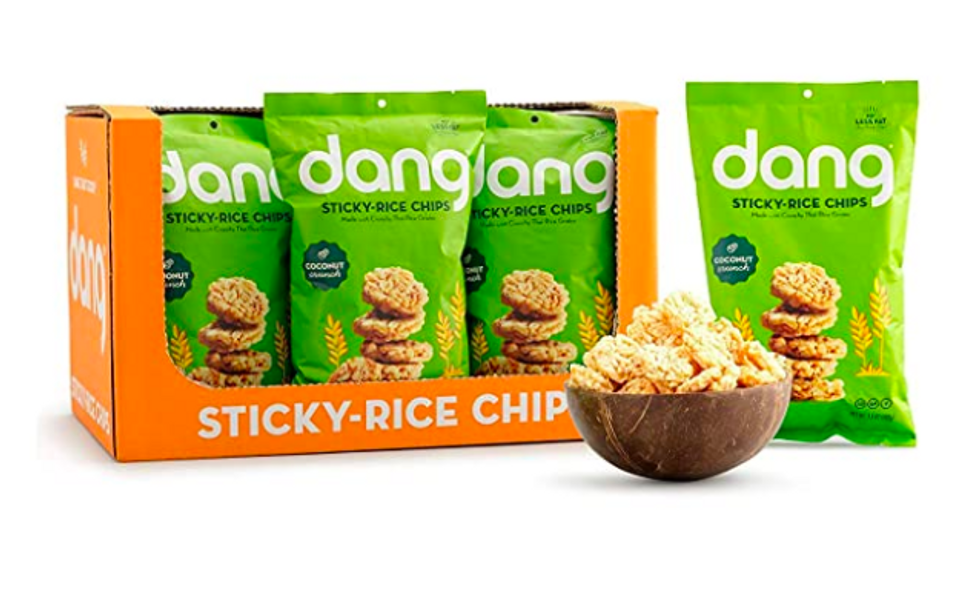 Dang! Thai Sticky Rice Chips. These coconut-flavored mini rice cakes are the bomb. Dip them in a beet hummus for a bonus plant! Inspired by Northern Thai Street food, these crunchy sticky rice chips (all non-GMO, gluten free, dairy free and soy free) are soaked in watermelon juice and coconut milk to bind the grains together. They were a kid favorite at B + C.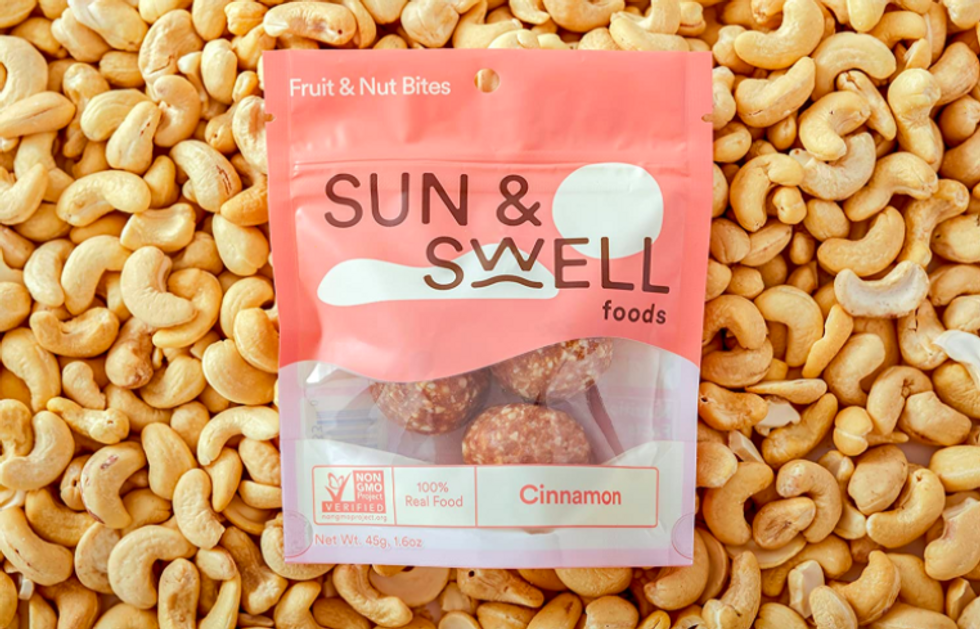 Sun & Swell Food Cinnamon Snack Bites These Whole 30-approved fruit bites are made with organic dates, cashews, cinnamon and all non-GMO, gluten-free, vegan, soy-free, and dairy free without added sugars, preservatives, or flavors. The little ball shapes are kind of fun too.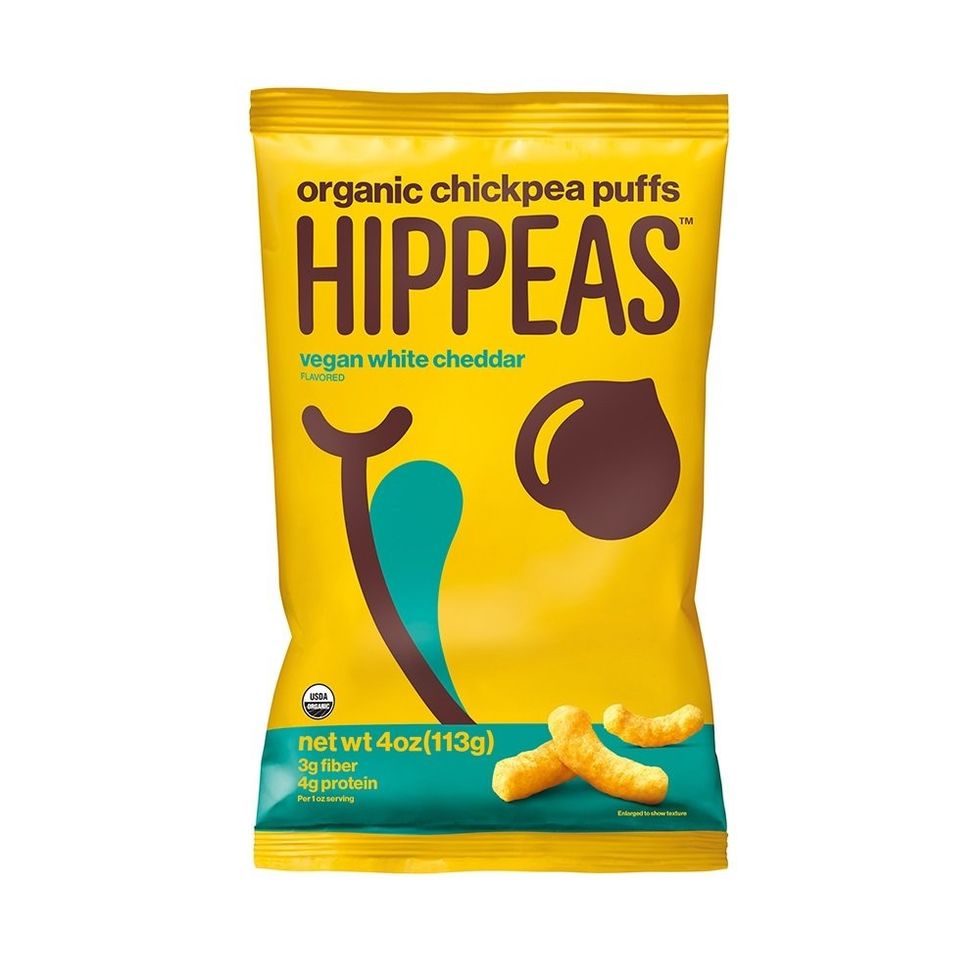 HIPPEAS Organic Chickpea Puffs These baked chickpea puffs are like your old cheese puffs but elevated with flavors like Vegan White Cheddar, Bohemian Barbecue and Sriracha Sunshine. All are organic, gluten/nut/soy-free, vegan and non-GMO. Kids won't resist!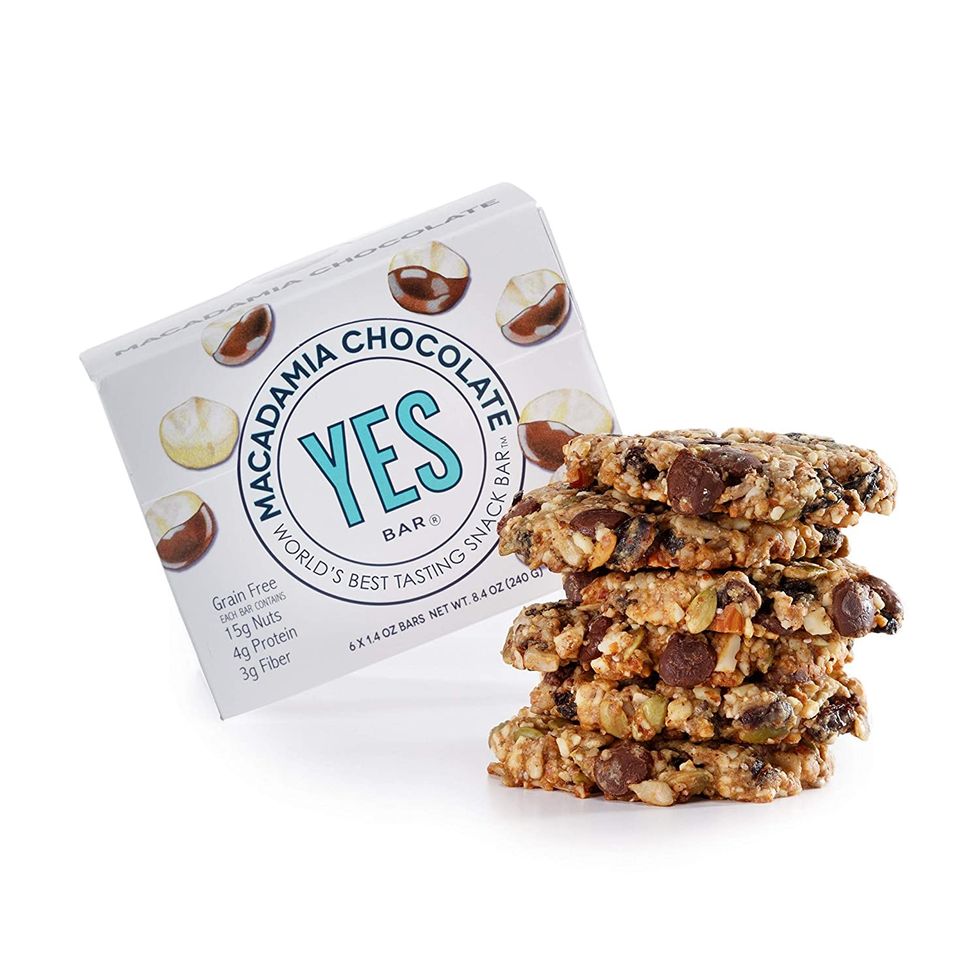 Yes Bar Macadamia Chocolate We have yet to meet a macadamia nut we didn't like. These buttery, nutty and chocolatey bars also have tart cherries and a pinch of French sea salt for the discerning kiddo. They are also low in sugar (sweetened with maple syrup and coconut nectar), paleo-friendly and free of GMOs, gluten, grains, dairy, soy and eggs.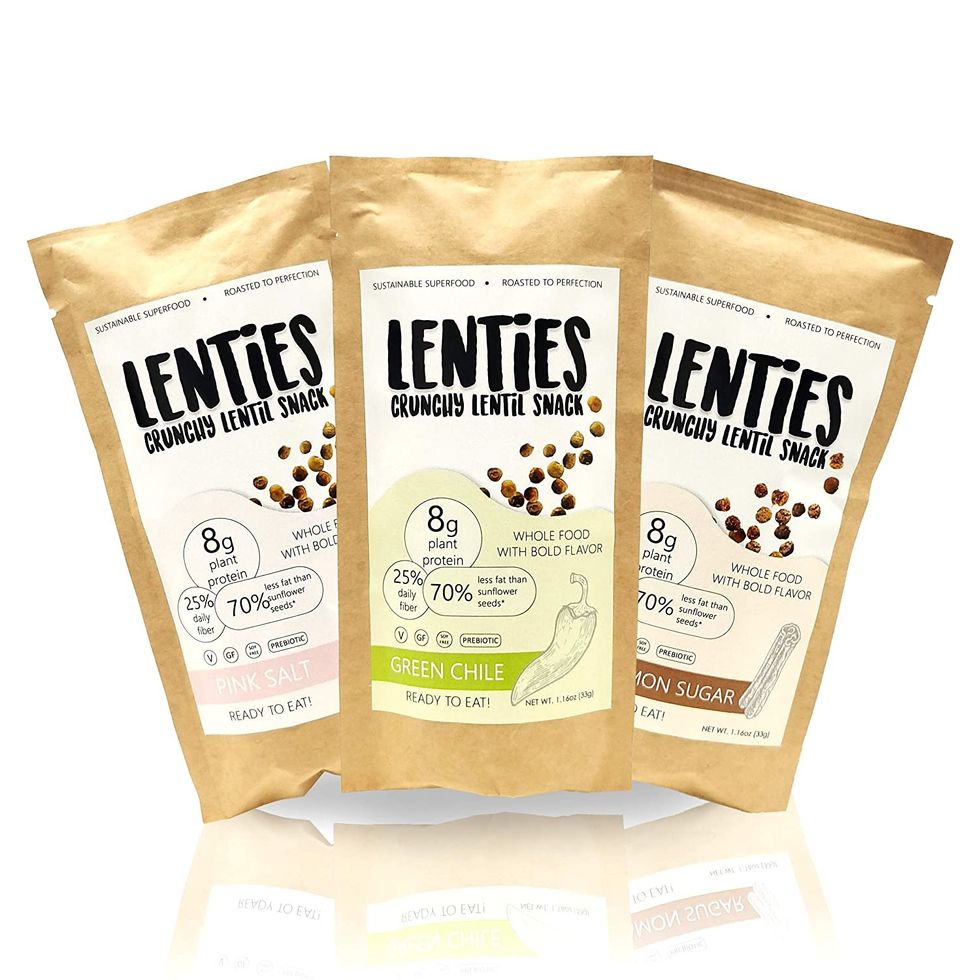 Lenties Lentil Crunchy Snack Planet lovers rejoice: Lentils are one of the most energy-efficient, water-efficient sources of protein. These roasted organic lentil chips are fiber-rich and a good source of iron and potassium. Use them as a garnish for one of Brit + Co's Health Soups for Kids They'll Actually Eat. Bonus: The company is also committed to reducing food waste with every sale.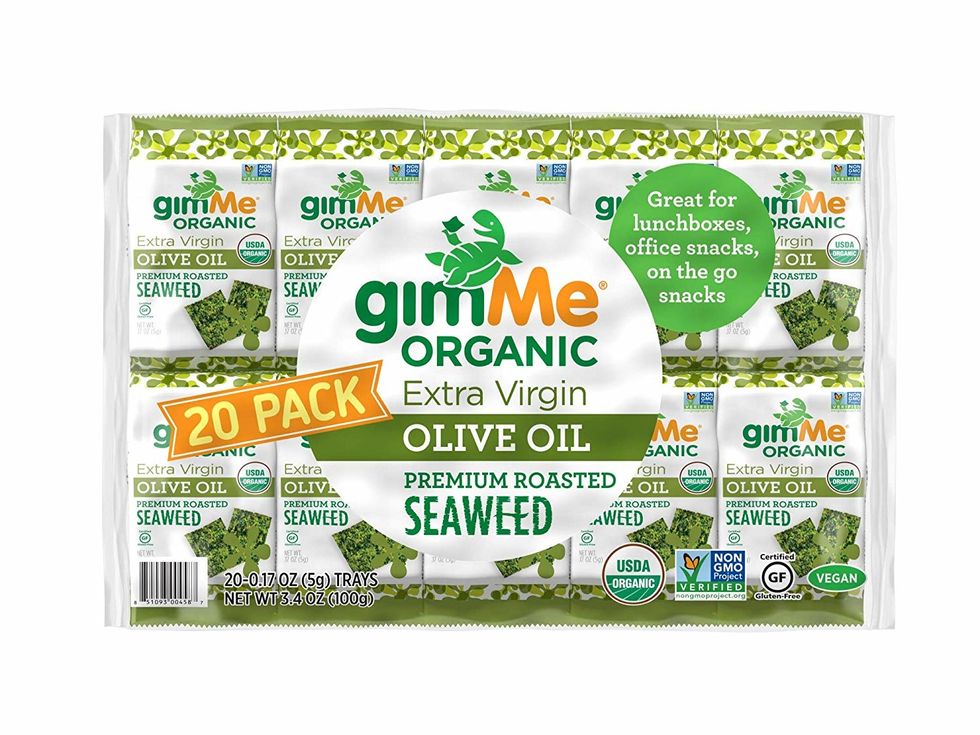 gimMe Organic Roasted Seaweed Roasted seaweed is all the rage with kids (for the salty crunch) and parents (for the superfood and sustainability points). Try them in Sea Salt, Olive Oil, Teriyaki, Toasted Sesame and (if you dare) Wasabi.