Keeping up with a pescatarian lifestyle can offer a slew of health benefits — lower blood pressure, improved heart health and a kick in omega-3 fatty acids (which are great for your heart, brain, lungs and circulation). But sometimes there can be too much of a good thing and that's when eating fish can cause mercury levels to rise. Janelle Monae recently revealed that she experienced a mercury poisoning health scare after following the lifestyle. No need to worry, says The Posh Pescatarian author, TV host and celeb chef Stephanie Harris-Uyidi.
---
"Although the chance of becoming ill from eating toxic fish is quite rare, it's best to limit eating high-mercury varieties to a few times a month. If you have a daily or weekly sushi habit that includes eating loads of tuna or yellowtail, you may want to consider expanding your palate. It all comes down to moderation and balance." The FDA has a quick cheat sheet here for best options, good options and fish to avoid.
Here are five low-mercury pescatarian recipes from Harris-Uyidi that highlight seafood with the lowest levels of mercury, plus a bunch of yummy fish recipes from the Brit + Co archives!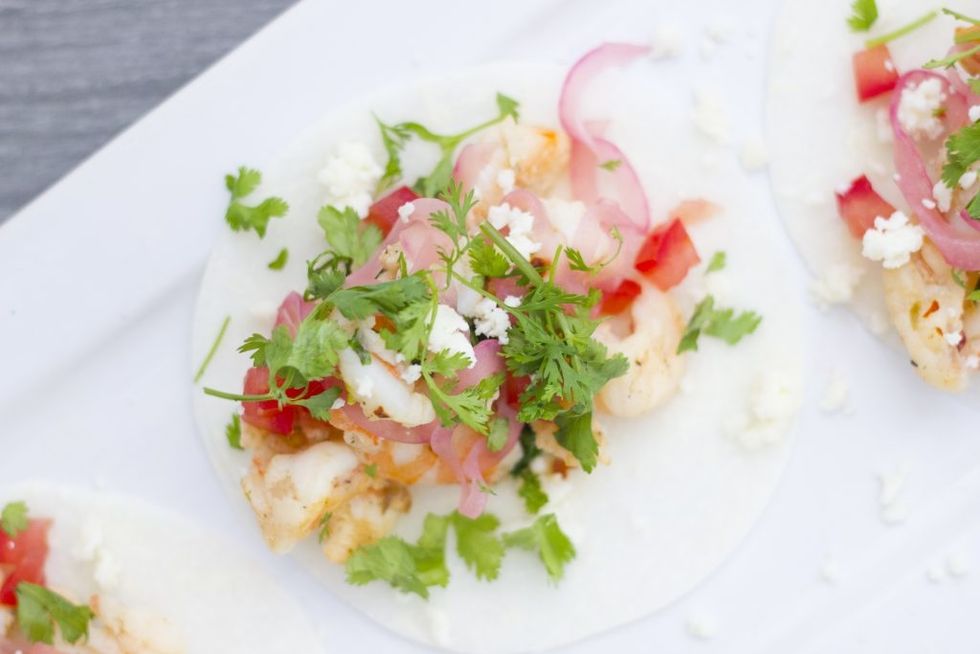 Baja Shrimp Tacos with Jicama Taco Shells: Fresh and so healthy, these Baja-inspired tacos are made on crunchy jicama shells vs. corn or flour tortillas.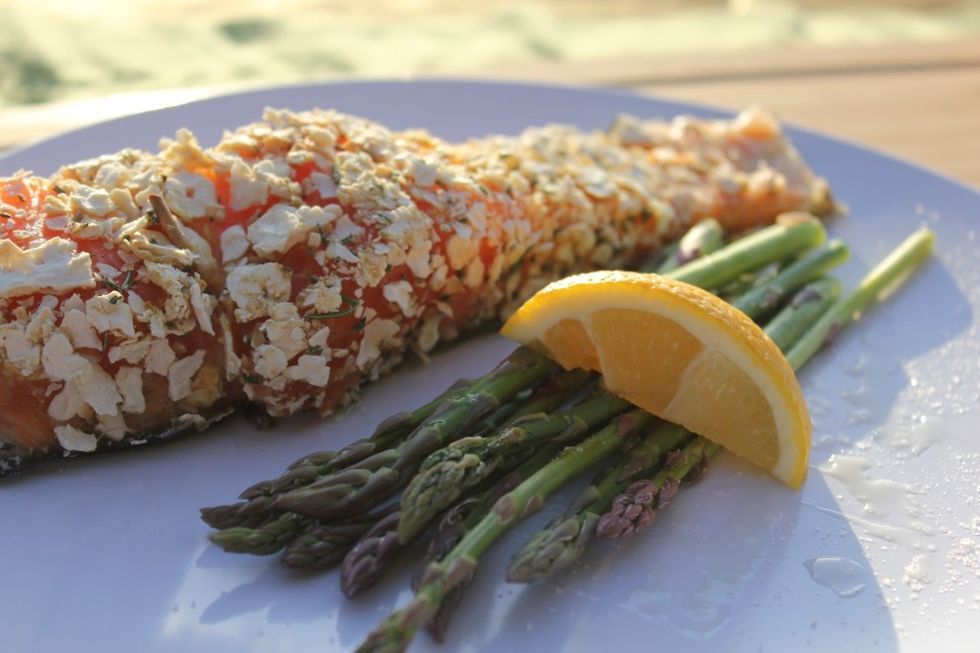 Mustard and Matzo Crusted Pacific Salmon: Fatty fish like salmon are high in omega-3 fatty acids and low in mercury. "What I love most about the lifestyle is that I don't have to rely on supplements or pharmaceuticals to maintain my good health," says Harris-Uyidi. "Good food, daily exercise and a solid meditation practice keeps me feeling great overall."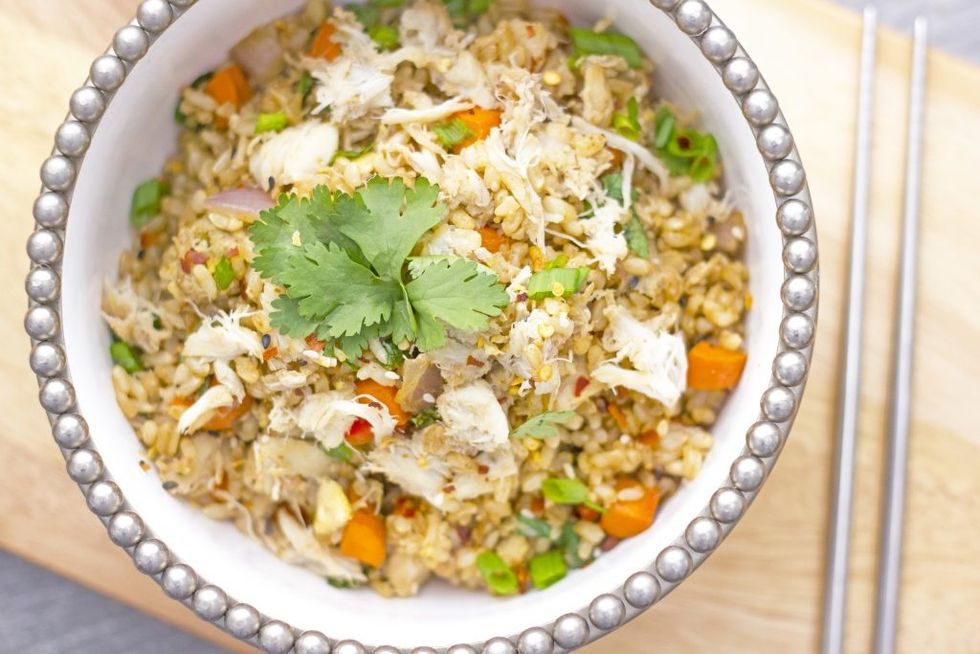 Crab Fried Rice: Try this easy one-pot meal with cooked salmon, chopped clams, squid or shrimp too. "One of the most important aspects of living la vida pescatarian is mixing things up!," says Harris-Uyidi. "Challenge yourself to go beyond eating the familiar like cod, salmon and shrimp. These are delicious but there is so much more to explore – barramundi, catfish, clams, mussels, octopus and squid come to mind."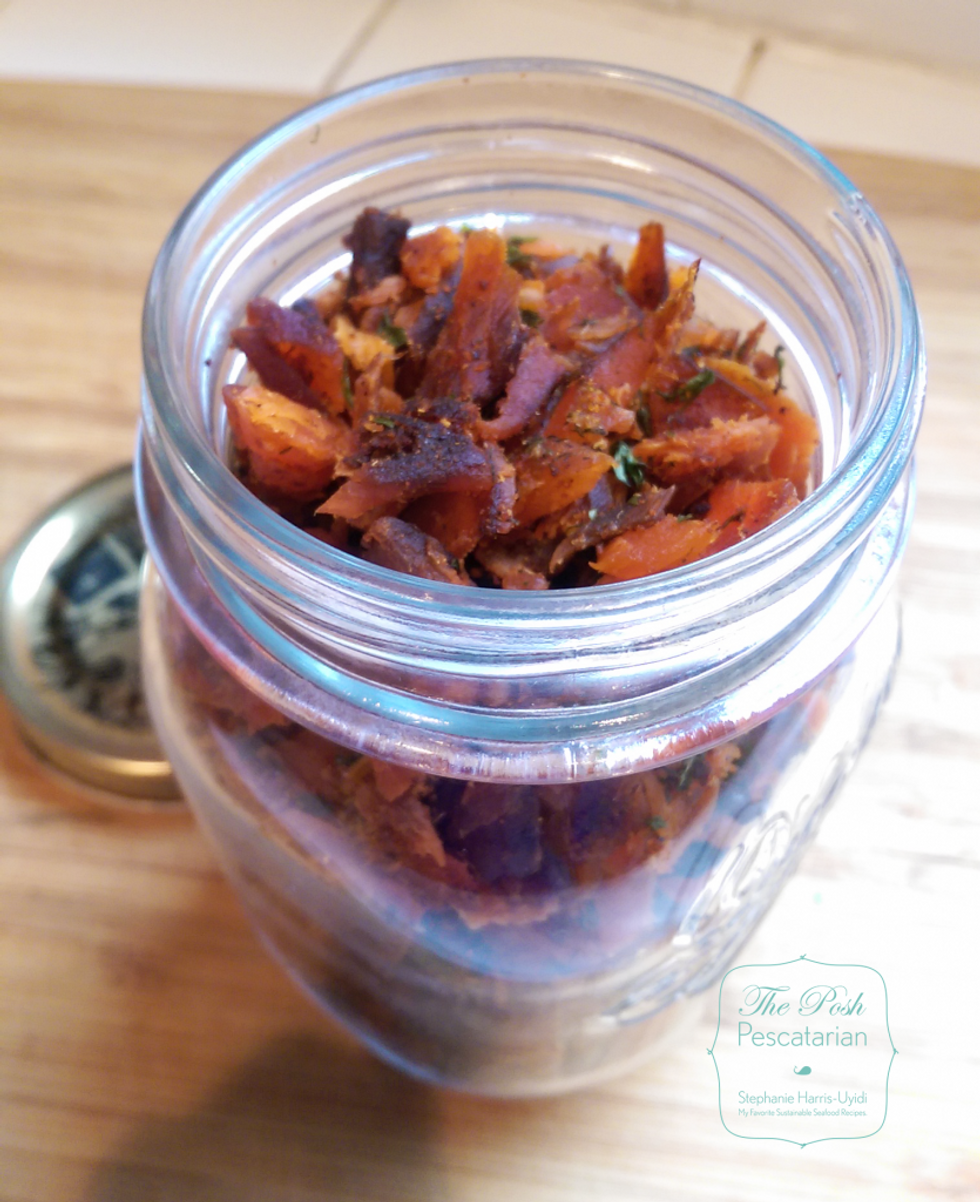 Salmon Bacon: This bacon substitute makes a great topping for salads, over scrambled eggs or on your favorite avocado toast.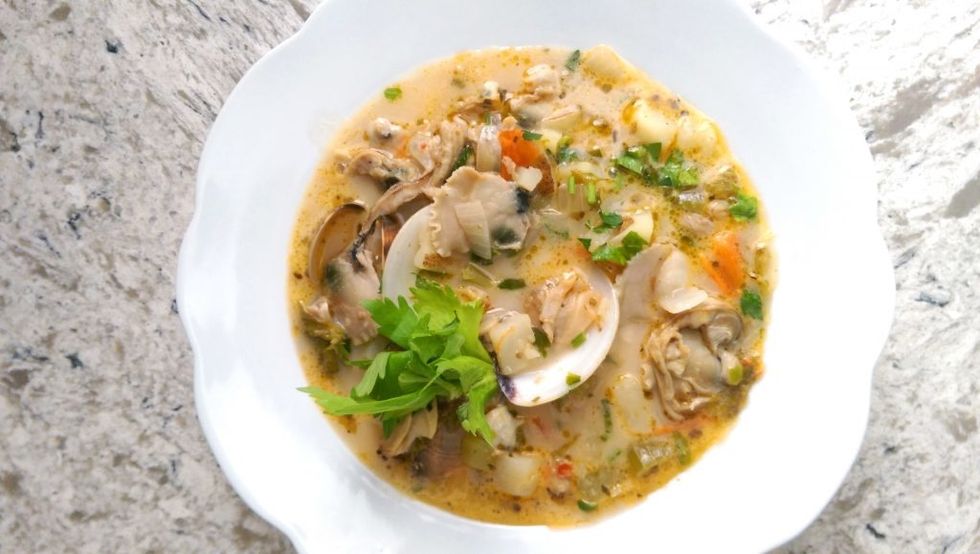 Coconut Clam Chowder: Serve as a side or as a meal, this soup is great year-round.
Try more fish recipes from Brit + Co!
19 Pescatarian Dinner Recipes That Don't Neglect the Veggies
The *One* Foolproof Way to Cook Fish at Home
12 Fab Fish Skewers to Serve at Your Patio Dinner
18 Parchment Meals That Make Cooking Fish for Dinner a Breeze